*** COVID-19 Update: Smithville CRC is open to an in-person services while in the Grey Zone at 15% capacity. Registration for the April 11th Sunday service and can be found here: https://forms.gle/2d84EBJUdVuwfVbJ7
We are continuing follow Public Health guidelines to ensure physical distancing at all times and are modifying procedures for entering exiting and seating,
and we have increased cleaning and sanitization of the facilities
. In keeping with Niagara Region's Face Covering By-Law, the use of masks are mandatory inside the building to help keep everyone safe
. We invite you to join us on site this Sunday or worship with us through our live stream (see below). Please contact us at office@smithvillecrc.ca with any questions or concerns. Thank you!***



WELCOME!
We're glad you found us! Smithville Christian Reformed Church is a church community most excited about one thing – the Good News of Jesus Christ! We invite you to drop by any Sunday morning at 10 am. Come as you are!


If you would like to learn more about this church, please take a minute and tour our website. You are welcome to call our office with any questions you may have, or to stop in for a visit. We look forward to connecting with you.


We understand that we are all broken people who are being restored through Jesus – the only One who can heal, forgive sins, and restore our relationship with the Father. Our prayer is that the Holy Spirit fills us so fully with the love of Christ, that we continually encourage each other to learn more about God's truth, to grow deeper in our relationships, and to serve authentically wherever God leads us.



OUR VALUES


We value a personal relationship with Jesus Christ, because He offers abundant life. John 1:12


We value God's Word because it is the truth that directs our lives, our homes, our communities, and our worship. Hebrews 4:12


We value prayer because it is the vital connection that keeps us in constant communication with God. Philippians 4:6


We value worship because it is God's purpose for our lives. 1 Corinthians 10:31


We value people because everyone matters to God. Matthew 10:29-31


We value serving because it is what Christ taught us to do. Matthew 25:40


We value missional living because it is an obedient response to the Great Commission. Matthew 28:18-20


_ _ _ _ _ _
Spotlight This Week: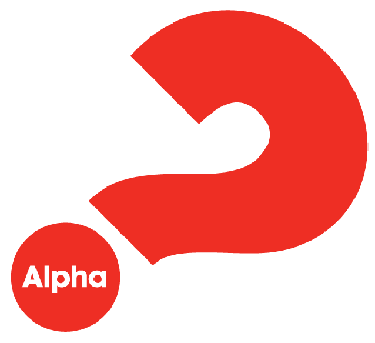 Niagara Online ALPHA
:
Are you looking for a place to find answers to life's big questions? Do you have friends, co-workers who are wondering about the meaning and purpose of life? During the pandemic many people are searching for answers and they find themselves with more time. Alpha has gone online and many people are meeting Jesus over Zoom from the comfort of their own homes. Come and/or invite friends, neighbours, co-workers. Alpha will run on
Wednesday evenings, from 8-9:30 pm, starting on March 10
. Like to find out more? Check out this video
https://player.vimeo.com/video/184067598
Email Angela at
aattema@smithvillecrc.ca
for more info and for a Zoom link, or register at
tryalpha.ca
.
_ _ _ _ _ _