Reaching Out To Our Community



Life Centre Ministries of West Lincoln is a satellite counseling service of Grimsby Life Centre which began in January of 2011. It is provided in the church offices at 6518 Smithville Rd. Appointments are made via the Grimsby offices. This ministry is committed to providing practical and compassionate care, guidance and support for the needs of in our community. These areas of care include: family & marital guidance, individual support, youth and child support, biblical counseling, abstinence education, post-abortion support, anger management, depression support, pregnancy support, and referrals to other agencies.
All services are confidential and free of charge. Financial support is provided by local area churches, private individuals and local businesses.
To learn more about the ministry and volunteer opportunities go to www.grimsbylife.org/

West Lincoln Community Care provides food and emergency assistance for needy families and individuals in the Township of West Lincoln. We are happy to support this ministry throughout the year by various collections for food, clothing, personal items, and financial aid. Volunteers are always welcomed, and can also be utilized at the Community Cabin local store.
Loaf of Bread: The "Loaf of Bread" is an initiative that began in 2013 by the sponsorship and volunteer help of local churches and community members to offer a full home cooked meal to bring encouragement and support to those who could benefit from a solid meal or from the social opportunity it provides. Volunteers are needed in food preparation and serving & hospitality.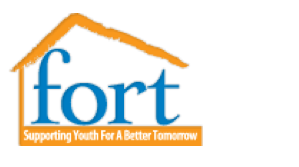 As a community organization, the FORT strives to empower youth to make positive and successful life choices through opportunities and guidance. In July of 2012, the FORT opened its doors in Smithville Arena to serve the youth of West Lincoln. It presently meets in an on-site portable. The FORT offers an After-School Program at both West Lincoln & Grimsby locations Monday-Friday 3 p.m. to 5:30 p.m. This Program is open to youth in grades 6-8 and is free of charge. It also offers a Drop-In Program Monday-Friday at both West Lincoln & Grimsby locations from 5:30 p.m. to 9 p.m. This program is open to youth in grades 9-12 and is free of charge. There are ways for us to partner and volunteer. View the website and find out more.

"The Spirit of God is moving through North America, delivering the power of the gospel to small towns and major cities. Christian Reformed Home Missions is following God's lead as the gospel moves across the United States and Canada.

Together with our partners, we are planting churches and campus ministries and cultivating missional ministry leaders to serve as agents of renewal in God's redeeming work. God is using these leaders to reNEW COMMUNITIES TOGETHER by catalyzing gospel movements."
Reaching Out Globally
Presently, our church family is happy to support missionaries in both Africa and Nicaragua. For the past 7 summers, we also support camp ministry in the aboriginal community of Mishkeenogomang of northern Ontario. Some agencies we support include:


"Established on June 18, 1888 by the Christian Reformed Church (CRC), Christian Reformed World Missions (CRWM) is a missions agency that helps CRC congregations to fulfill the Great Commission. CRWM partners with nearly 1,100 CRC congregations in Canada and the United States as well as with organizations and individuals around the world to proclaim the Gospel, promote healthy churches, and to do our part in advancing God's Kingdom."


"World Renew's mission is to engage God's people in redeeming resources and developing gifts in collaborative activities of love, mercy, justice, and compassion.
Serving worldwide as the development, disaster response, and justice arm of the Christian Reformed Church in North America"


"EduDeo Ministries is a Canadian, Christian, mission organization serving children in developing countries with quality education rooted in a Biblical worldview."


"If you are a Canadian or U.S. Christian interested in volunteering with the agencies of the Christian Reformed Church and their partners, you need only to make one call: to ServiceLink. Are you willing to serve but aren't sure where or how? Our staff can direct you to ministries that may have a need for the kind of gifts and talents you have to offer."